B70 full hydraulic crawler excavator is a cost-effective pro-duct,which base on our years of design and mafactur-ing,implement the new design concept and gather a number of advantages.
excavator
crawler excavator
crawler excavators
full hydraulic excavator
crawler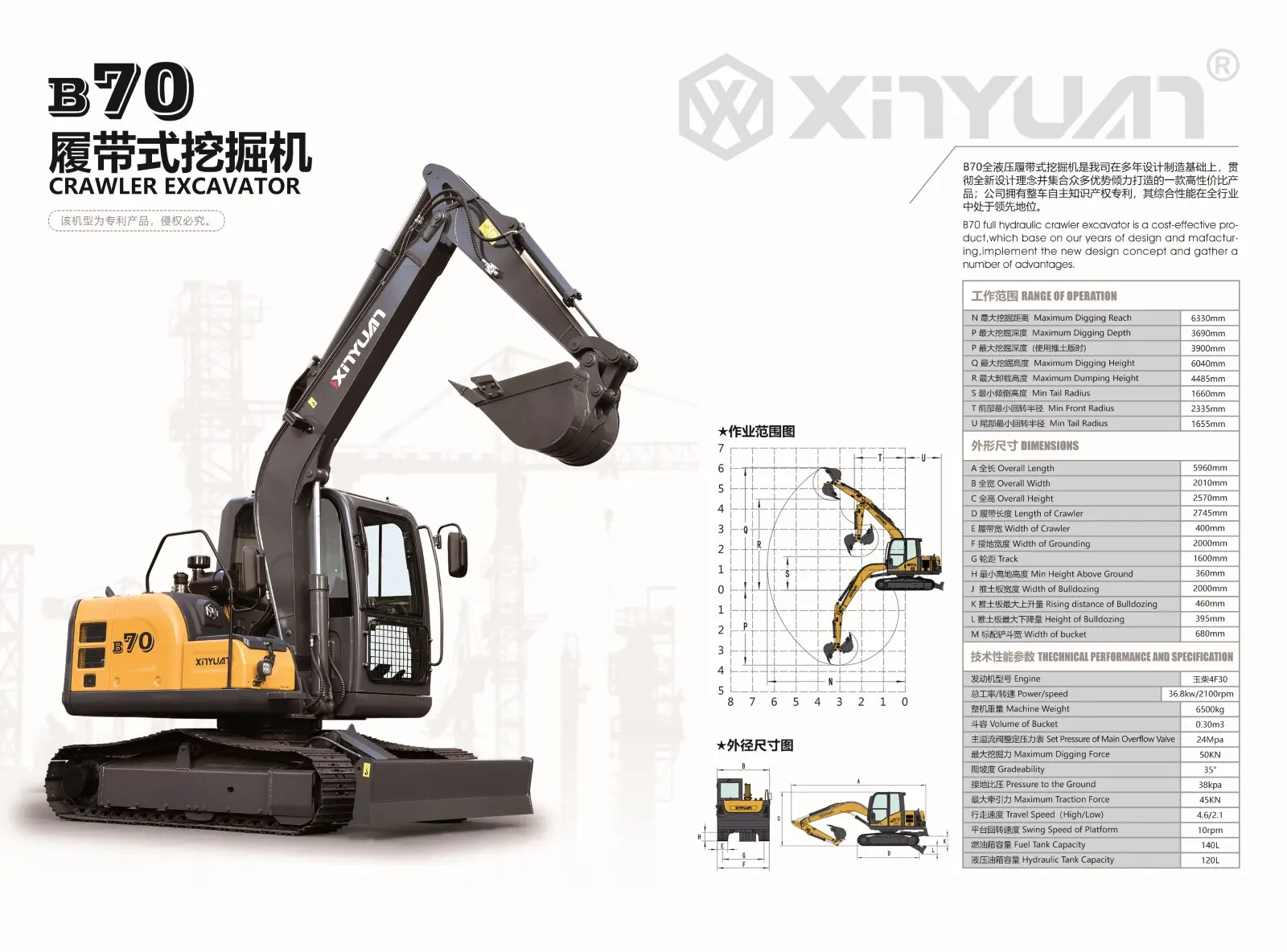 What are your main products?
---
Wheel excavators. We specialize in designing and manufacturing wheel excavators for more than 30 years.
Are you a manufactuer or trading company?
---
What kind terms of payment can be accepted?
---
For terms of payment, We accept T/T.
What certificates are available in Machinery?
---
We currently have ISO9001, ISO14001, EAC certificates.
What about the delivery time?
---
Normally 7-15 days after receiving the deposit. In case of force majeure, time will be extended.
What about the Minimum Order Quantity?
---
What is your port for export shipping?
---
Get product quotes for free
Our staff will contact you within 24 hours (working days). If you need other services